Threat
The main news is that President Nicolás Maduro will not attend, as planned, the Celac summit to be held today in Argentina. The reason, stated in a statement released yesterday, is that real threats against the President were detected, since there were proven plans to attack him during his stay in Buenos Aires, by the Argentine ultra-right, which once again has turned Venezuela into main point of its internal political agenda. So, the decision was made not to travel and the Venezuelan delegation is headed by Foreign Minister Yván Gil.
"The government of the Republic of Venezuela thanks the President of the Argentine Republic, Alberto Fernández, for his cordial invitation and for his firm position to guarantee the success of this great meeting."
March to Miraflores
In contrast to the external threat, Maduro seemed comfortable yesterday in Miraflores upon receiving a march from Chavismo to commemorate one more anniversary of January 23, 1958. They also marched against sanctions and other aggressions against the country. There were mobilizations in all states.
a common currency
President Maduro expressed in his speech that Venezuela supports the proposal of Brazil and Argentina to develop a common currency of commercial exchange for the southern countries. This proposal will be presented today at Celac by Lula Da Silva and Alberto Fernández, who intend to adopt this mechanism for commercial exchange between their countries and extend it to those who want to join.
Lula: respect for Venezuela
By the way, don't miss Lula's words when asked about Venezuela yesterday in Buenos Aires:
"The problem of Venezuela will be solved with dialogue and not with a blockade, we are going to solve it with dialogue and not with occupation, we are going to solve it with dialogue and not with personal offenses. Brazil will restore diplomatic relations with Venezuela. We want Venezuela to have an embassy in Brazil, for Brazil to have an embassy in Venezuela, and we are going to restore civilized relations between two autonomous, free and independent states. And I can say to the questioner: we've done it once and we're going to do it again; Venezuela will once again be treated normally, as all countries want to be treated. What I want for Brazil I want for Venezuela: respect for my sovereignty and respect for the self-determination of the peoples".
Turkey and Venezuela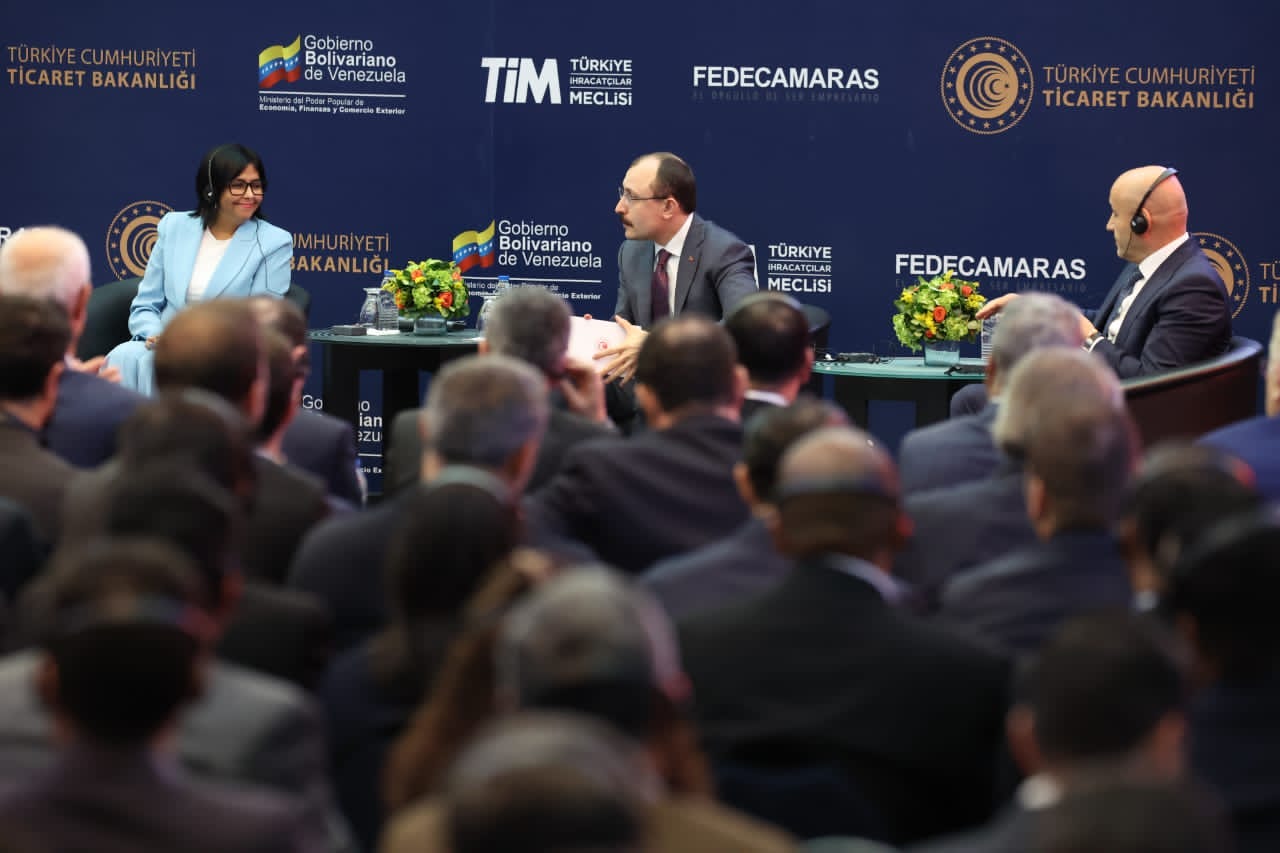 Another very important event that took place yesterday was the development of the binational agenda between Venezuela and Turkey, regarding the visit of the Turkish Minister of Commerce, Mehmet Mus. There was a high-level meeting between the Venezuelan government and the Turkish delegation and it was also held a business meeting, with 69 Turkish businessmen and 150 Venezuelans. Trade between the two countries increased 25% in 2022 compared to the previous year, reported Vice President Delcy Rodríguez, and the intention is for it to triple. It was also reported that they will increase the frequency of air connection between Venezuela and Turkey to 7 weekly flights.
Contagion
Yesterday, 2 new cases of covid-19 were reported in Venezuela, with no deaths.
The updated statistics are:
551.297 confirmed cases
843 active cases
544.614 people recovered (99%)
5.840 deceased
Exchange rate
The Central Bank of Venezuela reported that yesterday's exchange tables showed an average of 20,73 bolivars per dollar. Remember that this is the only rate valid for any transaction today.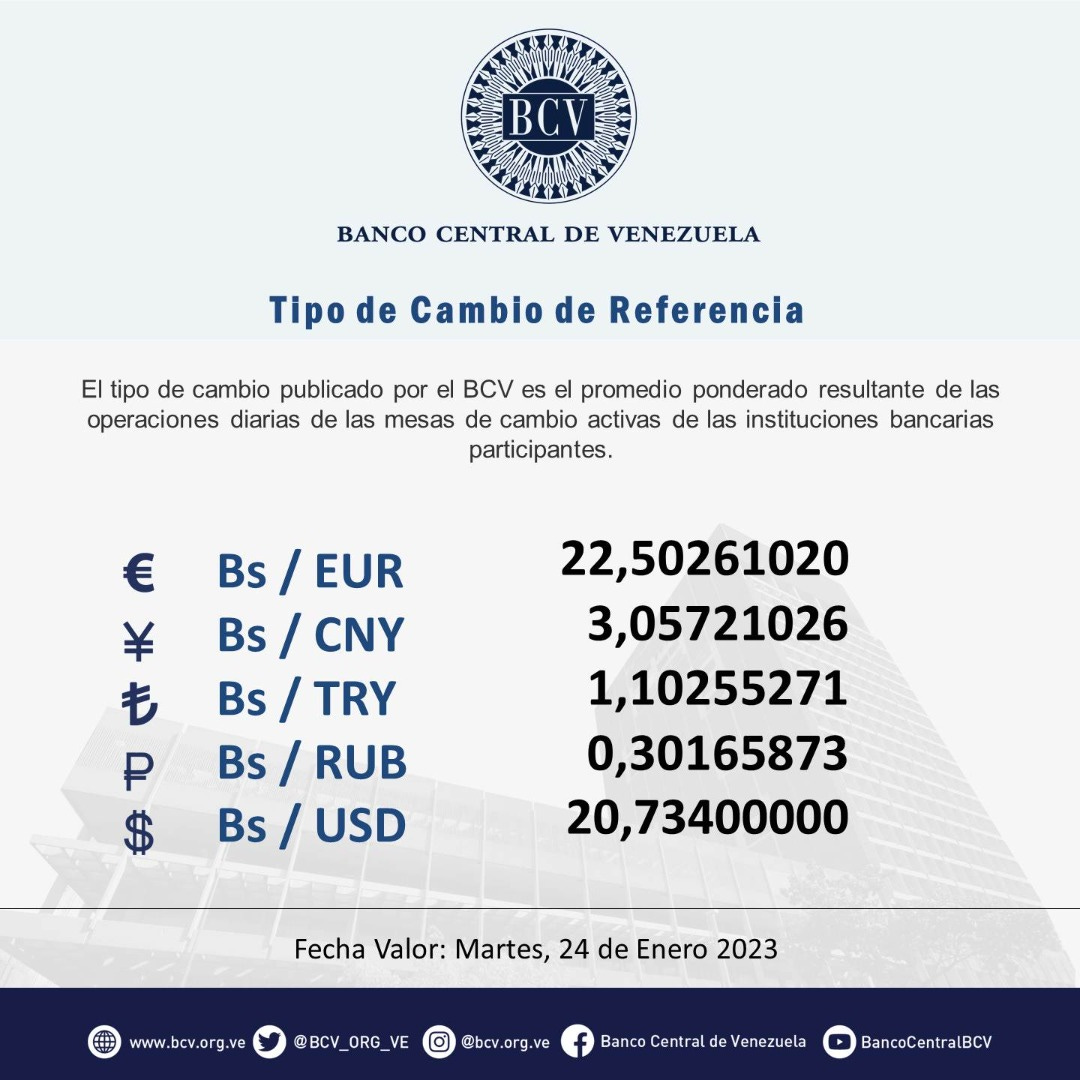 Peru: very complicated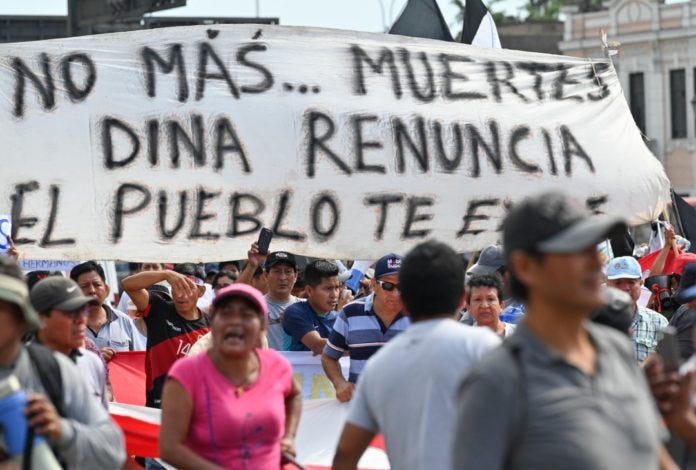 The situation in Peru is no better. Mass demonstrations continued yesterday in various regions. The people are determined that Dina Boluarte leaves the presidency. And it seems that the issue of his resignation is already being handled within the political establishment, given that the country is collapsed by political and social upheaval. There is also talk that, by resigning from her, Boluarte could face charges of up to 20 years in prison for her responsibility in more than fifty deaths during the police repression of the demonstrations.
fly with france
As I have told you before, things are not moving only in South America. In France the stage is one of a kind. Despite huge worker demonstrations last week against Macron's pension reform proposal and for increased wages, pensions, scholarships and social benefits, the government yesterday went ahead and formally presented the reform. Unions and social organizations announced more mobilizations. Things look complicated.
lions struck first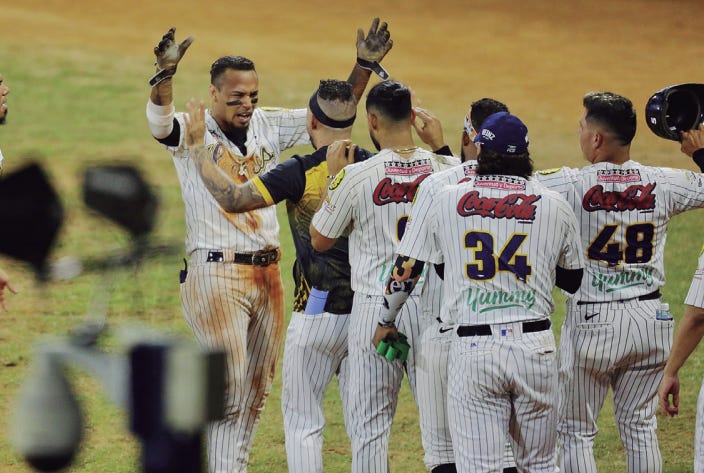 The first match of the final the Leones del Caracas won it 8-6. The Sharks started with two runs in the second inning, but the caracistas dominated the rest of the night. El Abusador Acuña did not shine and, although La Guaira produced three in the ninth and threatened a draw, he could not prevent the people from the capital from getting excited about opening the series.
Look at the prelude to last night's game here for untv and, in addition, I leave you some interviews done on the ground. They speak: Ronald Acuña Jr., José Alguacil and Erick Leal.
Well, my people, this has come this far for today. You already know that you can be aware of everything that happens in the next 24 hours by latestnews.com.ve. And we read again here tomorrow.