This content is for subscribers only
Please subscribe to unlock this content. Is free.
No more
The news of the day has to do with something that we have been seeing, progressively, for some time now. The subject of the so-and-so "interim government" is becoming more and more deflated and there are almost no governments left that are still enrolled in that crazy plan carried out by the gringo government of Donald Trump. The case today is that The Uruguayan government has just appointed a new ambassador in Caracas. Former senator Eber Da Rosa, of the ruling National Party, awaits the approval of the Venezuelan government. This action represents a radical turn in Montevideo's position on Venezuela, which has decided to return to legality and resume formal relations with the government of President Nicolás Maduro.
Lacalle Pou assumed a hostile position with Venezuela from the first day of his government, in March 2020, but it seems that now he thinks differently or simply realized that the "Guaidó plan" does not make any sense and practically nobody talks about it today. in day.
participatory model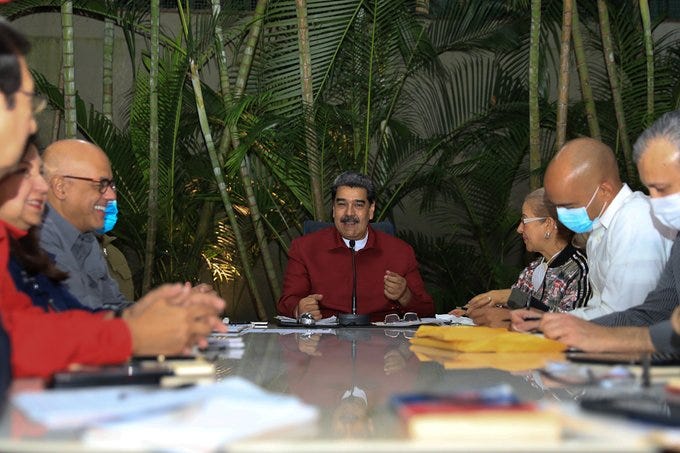 Last night, President Maduro led a meeting of the PSUV Political Bureau, where they analyzed the middle leadership nomination day that took place over the weekend. But the most interesting part of his words, in my opinion, was when he emphasized the model of participatory democracy that is the banner of Chavismo. He said that the "elitesque and cogollerico" model of bourgeois democracy has run out and the country will not stray from leading democracy. This can be interpreted, or at least I do, as a response to comments that have already been made several times by the president of Colombia, Gustavo Petro, about "liberal democracy" being the only democratic model. There is here, then, a fixation of points and a warning so that no one gets confused.
welcome the dialogue
This combines with what Diosdado Cabello said earlier during the PSUV press conference. He said that Chavismo is not afraid of dialogue, with the opposition or with the gringos, but that does not mean that, in any case, they are going to give up on their political principles.
"Dialogue does not scare us, it does not scare us away, on the contrary… Dialogue is welcome as many times as necessary".
Will Unasur return?
Also news is a letter received by President Nicolás Maduro and other leaders of South America and signed by several former presidents and foreign ministers of the region. There they ask them to use their good offices to reactivate Unasur. They point out that it is the best mechanism for integration and that it is possible to resume it, since legally it still exists because the governments that decided to leave the bloc did not do so through the regular paths. Remember that Macri, Bolsonaro, Duque, Moreno and others chose to withdraw their countries in an attempt to mark the defeat of the left. Now the political map of Latin America is different and that is why this initiative arises. This is how the letter ends, you can also see who signed it: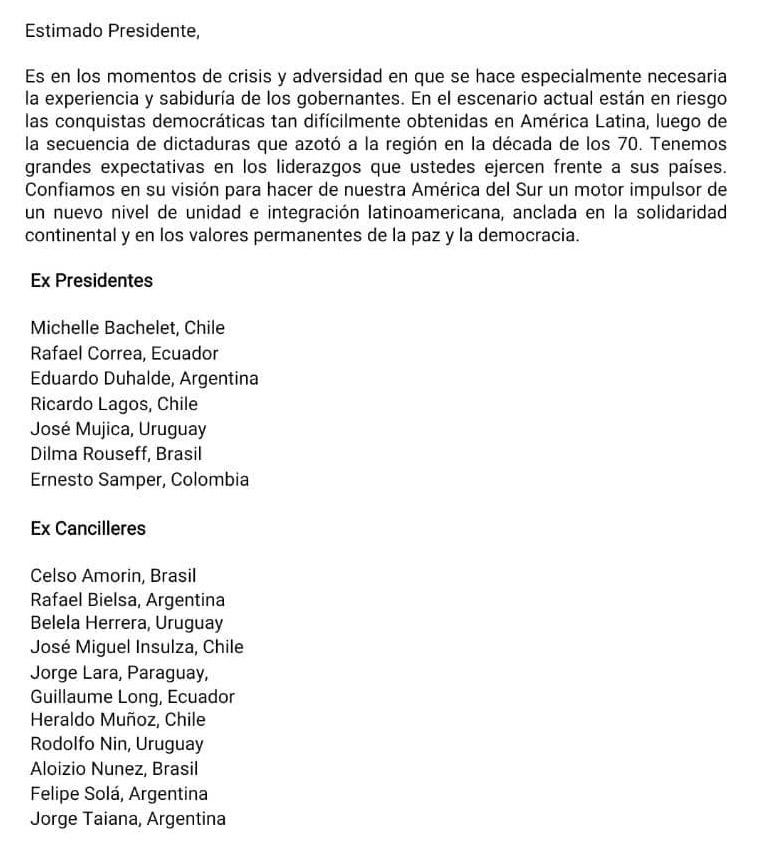 Contagion
Yesterday, 26 new cases of covid-19 were reported in Venezuela, with no deaths.
The updated statistics are:
546.461 confirmed cases
649 active cases
539.988 people recovered (99%)
5.824 deceased
Exchange rate
The Central Bank of Venezuela reported that yesterday's exchange tables showed an average of 9,31 bolivars per dollar. Remember that this is the only rate valid for any transaction today.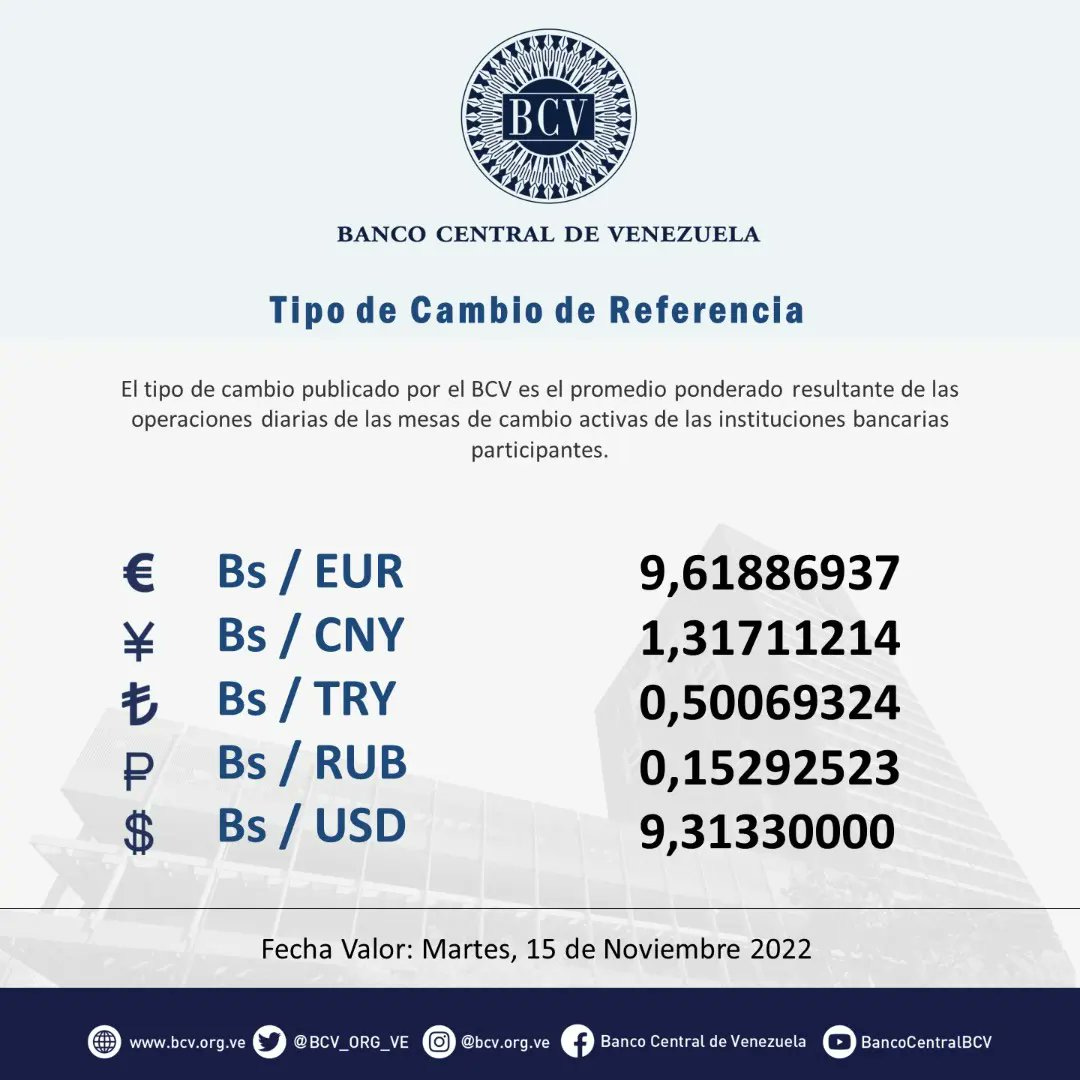 eight billion
The United Nations Population Fund reported that, according to its projections, today, November 15, 2022, the world population reached the milestone of 8.000.000.000 (eight billion) people. The organism stand out on your website that Asia and Africa are the regions that lead the growth of humanity.
Here we come, my people. Have a happy Tuesday. We'll read early tomorrow.