very clear
What a difference! Until less than a year ago, Colombia led a concert of governments that asked for money from the UN, the United States or whoever it was justifying itself in the Venezuelan migration. Like many NGOs, they intensified the discourse on the migration crisis to attract attention when it came to talking about budgets and "humanitarian aid". These days, that concert has played again in connection with an event organized by the European Union called "Solidarity with Venezuelan migrants and refugees." The Colombian government was summoned to participate, as it has been since 2019, when they held that event for the first time, but it turns out that this year in Bogotá there is a different government. Foreign Minister Álvaro Leyva Durán has spoken very clearly and has told Europeans and gringos to their faces what today seems increasingly obvious to anyone: you cannot talk about Venezuela without the participation of the Venezuelan government.
He directly criticized the manipulation of Venezuelan migration to seek "humanitarian resources":
"It is not that Colombia does not need money, but there is a fundamental factor that is not being taken into account: What if the one that needs money is the Venezuelan State? Well, then, inject it, negotiate, seek full democracy and you will immediately be solving a migration issue".
What do you think of the position assumed by the new government of Colombia?
childish and laughable
Another chancellor who has spoken very clearly these days is ours, Yván Gil. As the gringos insist on ignoring the only government that exists in Venezuela, that of President Nicolás Maduro, these days they published a photo of a State Department official with Dinorah Figuera, the former deputy who says she is president of the National Assembly . Well, the chancellor stopped them in the air grace and exposed the ridiculousness they are doing:
Álex Saab in delicate health
Yesterday Camilla Fabri, wife of Álex Saab, gave a press conference to denounce that her husband's human rights are being violated. He said that Saab "has been vomiting blood for weeks and, even so, the lack of medical attention in the detention center continues."
Venezuela vs USA
Venezuela has had a great participation in the World Baseball Classic. They went undefeated to the quarterfinals and tomorrow at 7:00 pm they will face the United States. If we beat the Americans, on Sunday I would face Cuba in the semifinal. Look here the analysis of the Líder en Deportes team, with Yelimar Requena and Víctor Boccone:
Contagion
Yesterday, 11 new cases of covid-19 were reported in Venezuela, with no deaths.
The updated statistics are:
Total infections: 552.244
Recovered patients: 546.092 (99%)
Active cases: 298
Total deaths: 5.854
Exchange rate
The Central Bank of Venezuela reported that yesterday's exchange tables showed an average of 24,13 bolivars per dollar. Remember that this is the only rate valid for any transaction today.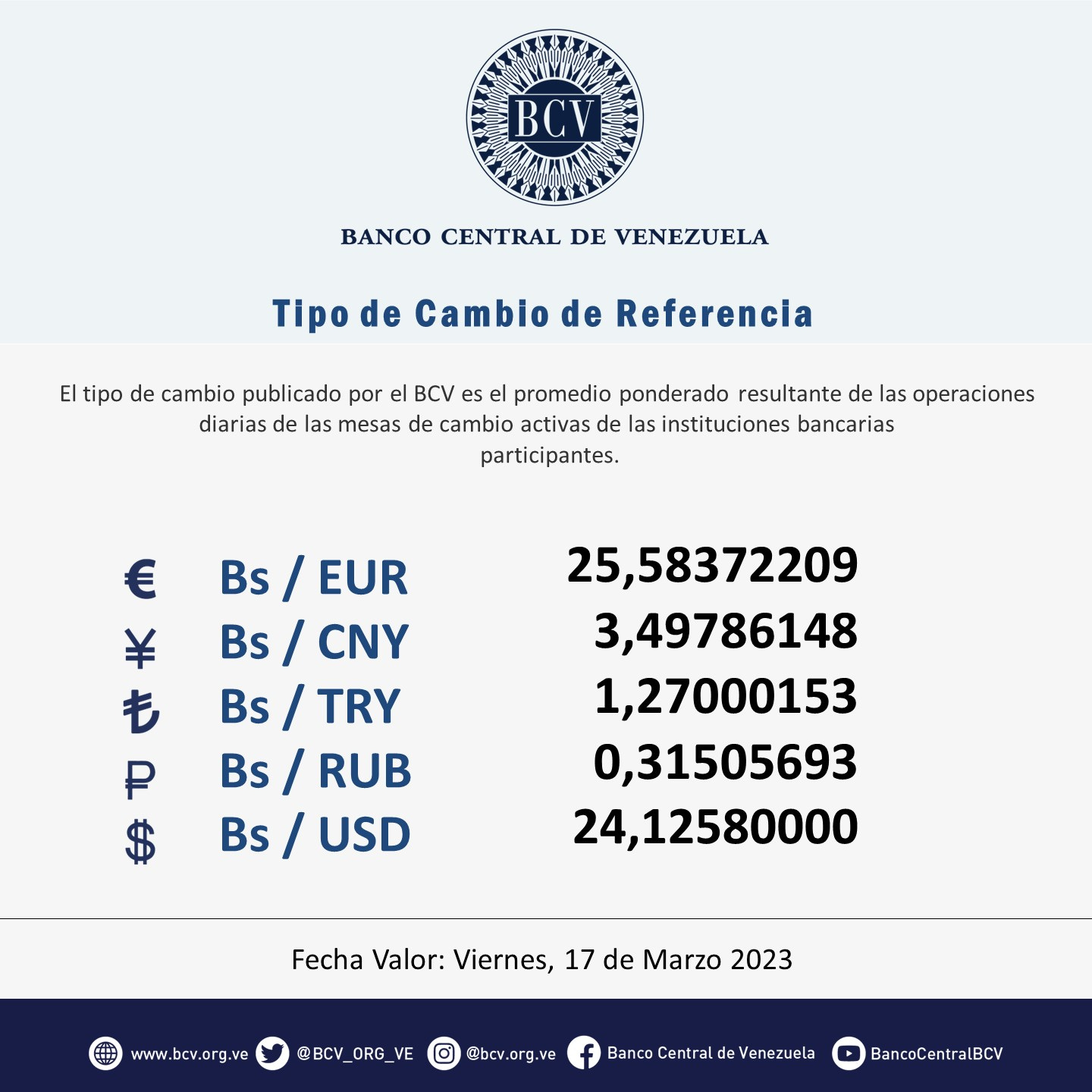 paris lit
Demonstrations were registered yesterday in Paris and other French cities after President Emmanuel Macron's decision to approve via decree his highly criticized pension reform that, among other things, extends the retirement age. The General Confederation of Labor called a general strike for March 23.
save system
On the brink of a delicate financial crisis, the largest gringo banks decided to "save" First Republic Bank, which was about to follow the path of Silicon Valley Bank and Signature Bank, which went bankrupt last week. Since the progress of the bullfight is not convenient for them, they injected him with a lot of money.
Bank of America, Citigroup, JPMorgan Chase and Wells Fargo each put up $5.000 billion. Goldman Sachs and Morgan Stanley will put 2.500 million. BNY Mellon, PNC Bank, State Street, Truist and US Bank will each make a $1.000 billion deposit. In total there are 30.000 million dollars in ransom.
Lasso to impeachment
The Ecuadorian opposition obtained the votes for begin in parliament the impeachment trial against President Guillermo Lasso, whom they accuse of being involved in a large corruption plot in complicity with his brother-in-law, whom the Ecuadorian media nicknamed "The Great Godfather." The Constitutional Court must give the go-ahead to the process so that parliament can continue. We will continue to await this case, which gives a lot to talk about every day.
Argentina to elections in October
In Argentina, the electoral schedule has already been defined to elect the new president this year. The presidential election will be on Sunday, October 22. But remember that all the political factions there must hold primaries, the so-called "PASO" (Open, Simultaneous and Mandatory Primaries). These are scheduled for August 13, so things, as it has been in recent years, could be defined sooner rather than later. Generally, the primaries serve to measure who has the greatest probability of winning the presidency, measuring the participation of the political segments.
marathon this sunday
If you are in Caracas you have to know that This Sunday the CAF Marathon will be run, so there will be restrictions on vehicular traffic in a good part of the city. 5.000 national and foreign runners will compete during the morning in this event that has been held for 26 years. Here you can see all the details.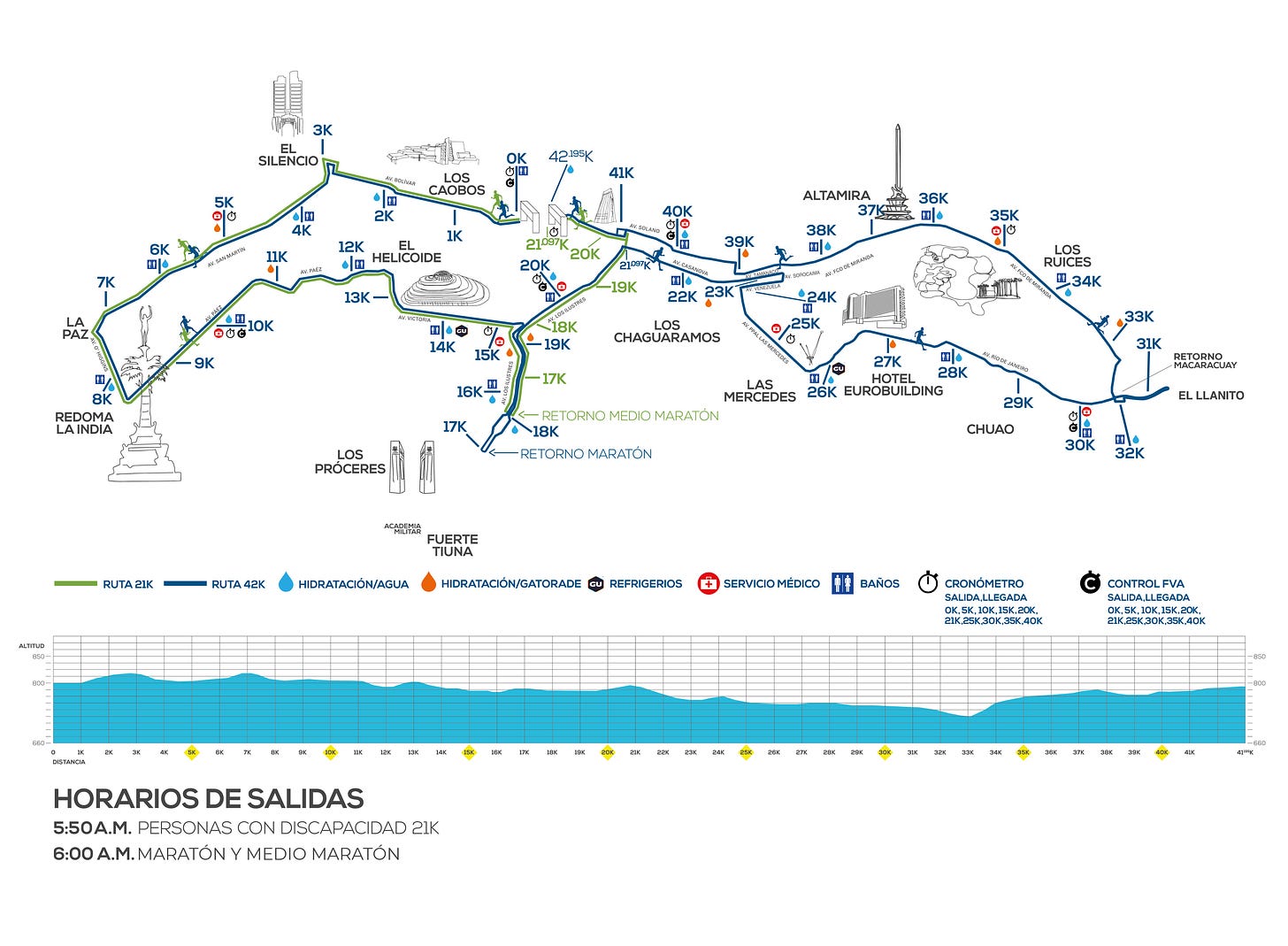 Thus we come to the end of this newsletter and this week as well. Get as much rest as you can and keep up, all day, for utlimasnoticias.com.ve. We read to each other again on Monday morning.