The Executive Vice President of the Republic, Delcy Rodríguez, reported this Saturday that a total of 531 new infections by covid-19 were detected in the country in the last 24 hours, 499 of community transmission and 32 new imported cases.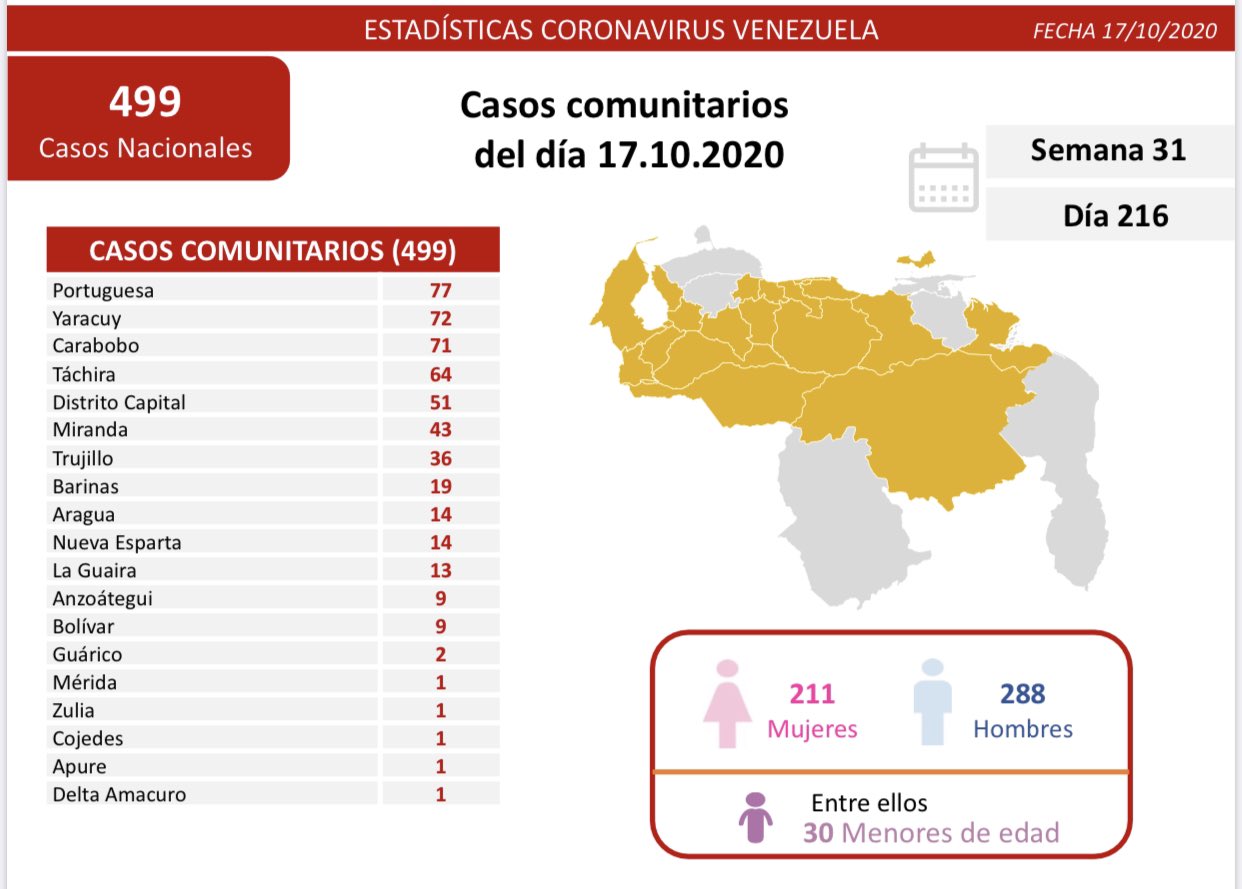 Through her official account on the social network Twitter @ drodriven2, the vice president reported that the Portuguese state is the entity with the highest number of infections (77), with active cases in 8 of its municipalities; followed by Yaracuy (72) and Carabobo (71) states.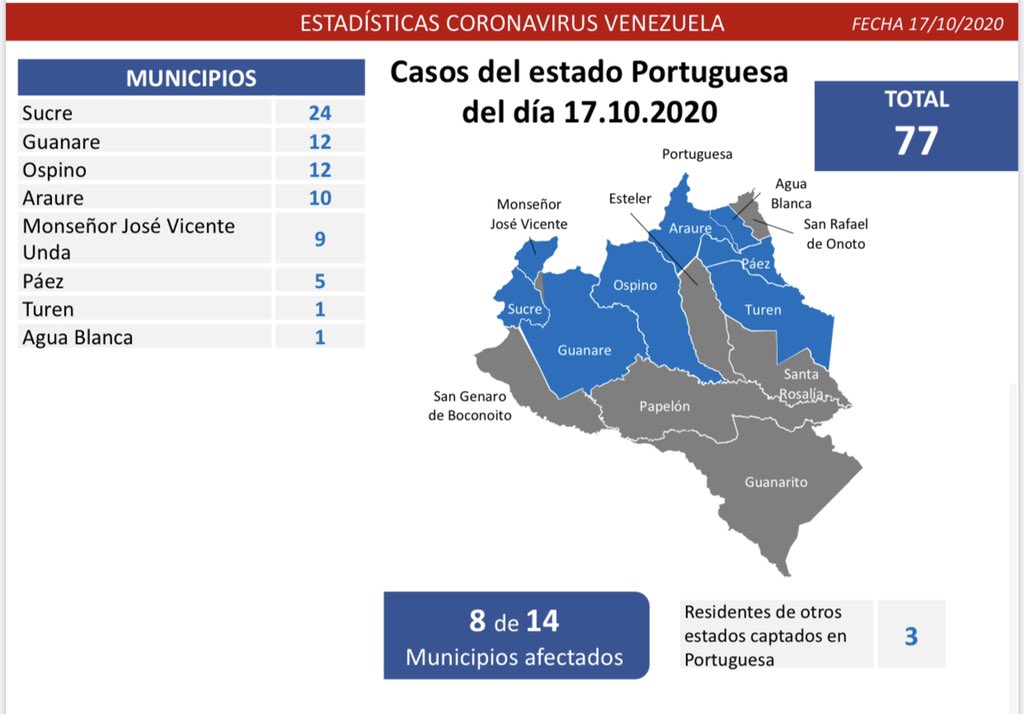 Rodríguez reported the death of six patients as a result of covid-19 infection: 01 36-year-old man and 01 86-year-old woman - Apure, 01 66-year-old woman and 01 70-year-old man - Táchira, 01 68-year-old woman - Miranda and 01 56-year-old woman - Falcón. With these figures, Venezuela rises to 731 fatalities from the pandemic.
He also referred that to date in the country there are 86.289 COVID-19 infections, of which 6.711 are active, 78.847 recovered (91%), 4.388 are in Hospitals, 2.182 in CDI, 141 in Private Clinics.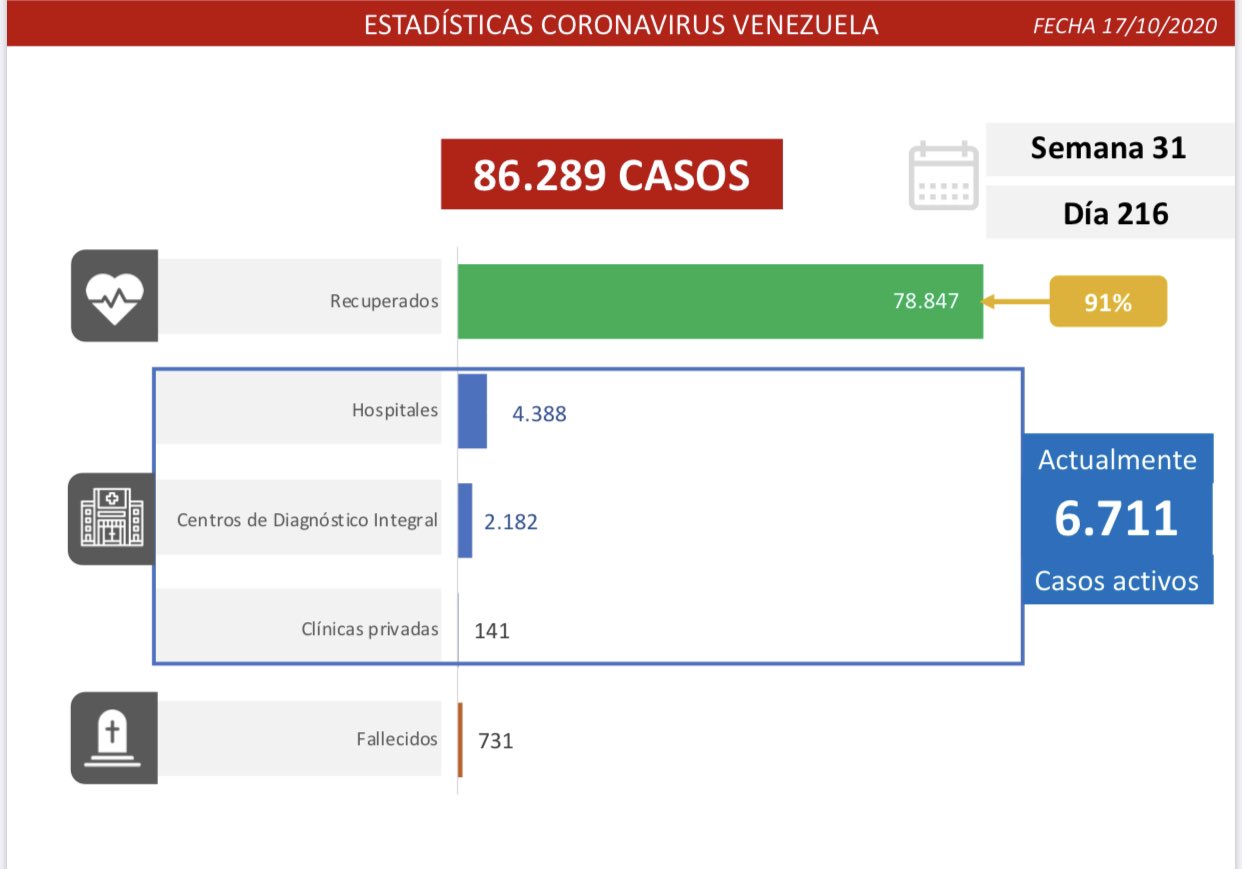 On the other hand, Rodríguez stressed that "Venezuela is the only country that returns to its compatriots in the middle of this terrible pandemic. Today, a humanitarian flight from @LAConviasa arrived in the country bringing 181 Venezuelans on board, in addition to the more than 20 who have been treated with the Plan Vuelta a la Patria ".
Finally, the Executive Vice President of the Republic, Delcy Rodríguez, wrote on the social network that this Sunday President Nicolás Maduro will offer important announcements about the flexibility under the Venezuelan 7 + 7 scheme "to energize the national economic apparatus."