Through a statement released on social networks this Friday, the Bank of Venezuela (BDV) reported that it continues working to restore its financial services, after a failure presented on its platform last Wednesday.
"We understand the implications of this impact, so a whole team of people works tirelessly to restore our financial services. We reiterate our apologies," the banking institution posted on Twitter.
In the statement, the bank refers:
We know that our services are vital for your daily life, that is why the entire BDV team is dedicated to restoring the optimal functioning of the platform.
We reiterate our apologies for the inconvenience caused.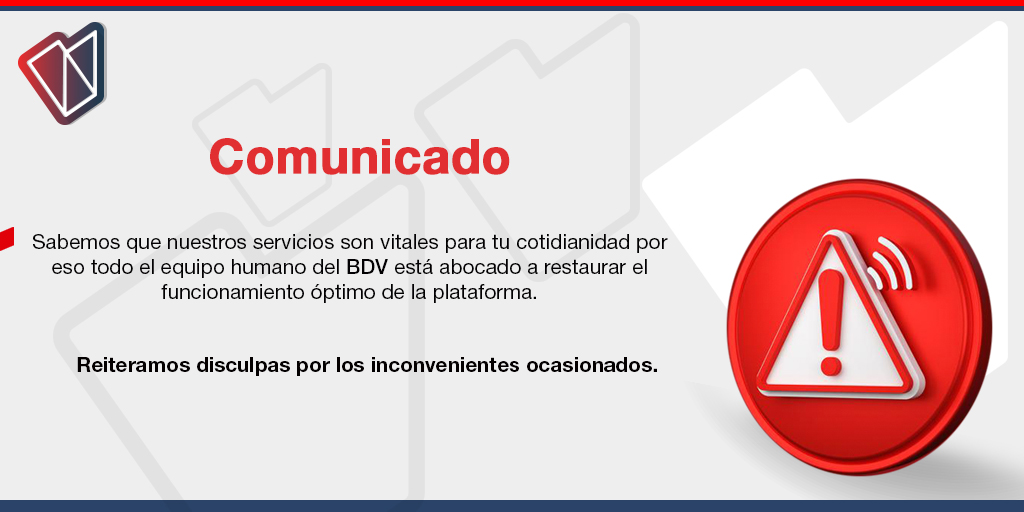 This Wednesday, September 15, in the afternoon, an interference occurred on the Banco de Venezuela platform that suspended the electronic banking service, thus affecting transactions through the website, points of sale and Pago Clave, so that the institution apologized to its clients for the inconvenience caused and began work to restore said service.